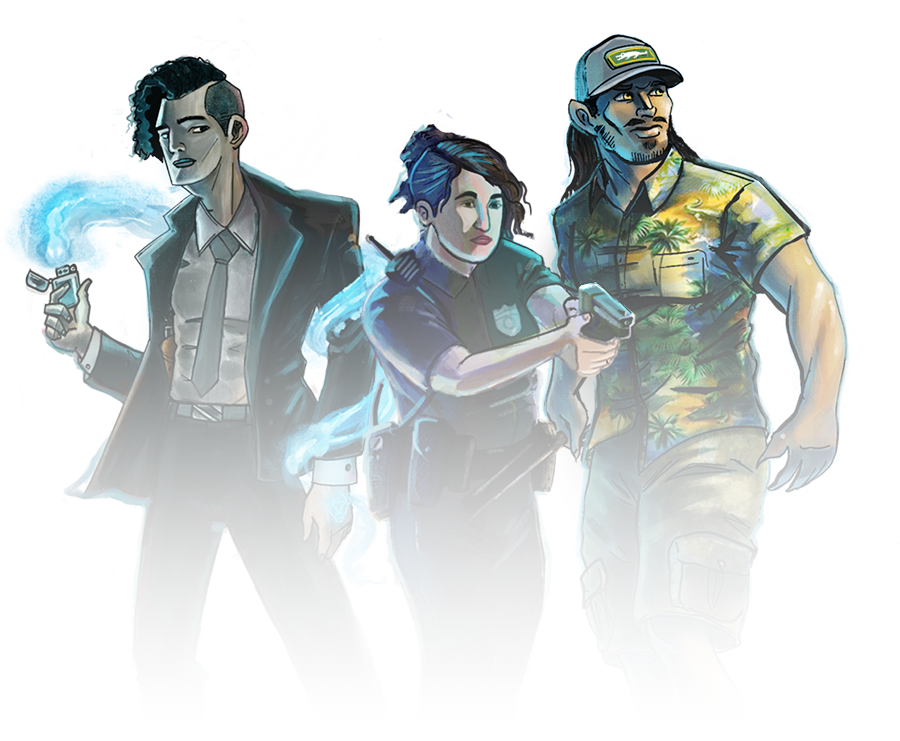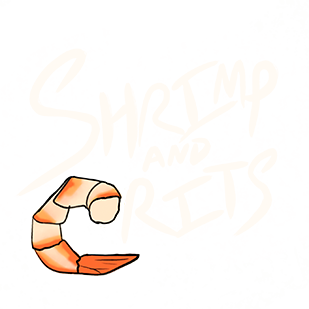 Shrimp & Crits is an actual play podcast

In our first season we play Monster of the Week by Michael Sands, telling a story that takes place in a small coastal town called Gullacochica!. Following the stories of local businessman Raymon "Ray Ray" Lareaux, greenhorn Deputy Sara Payne, and the mysterious Agent Ari Green, Shrimp and Crits will take you deeper and deeper into a twisted southern nightmare that only our Keeper can predict.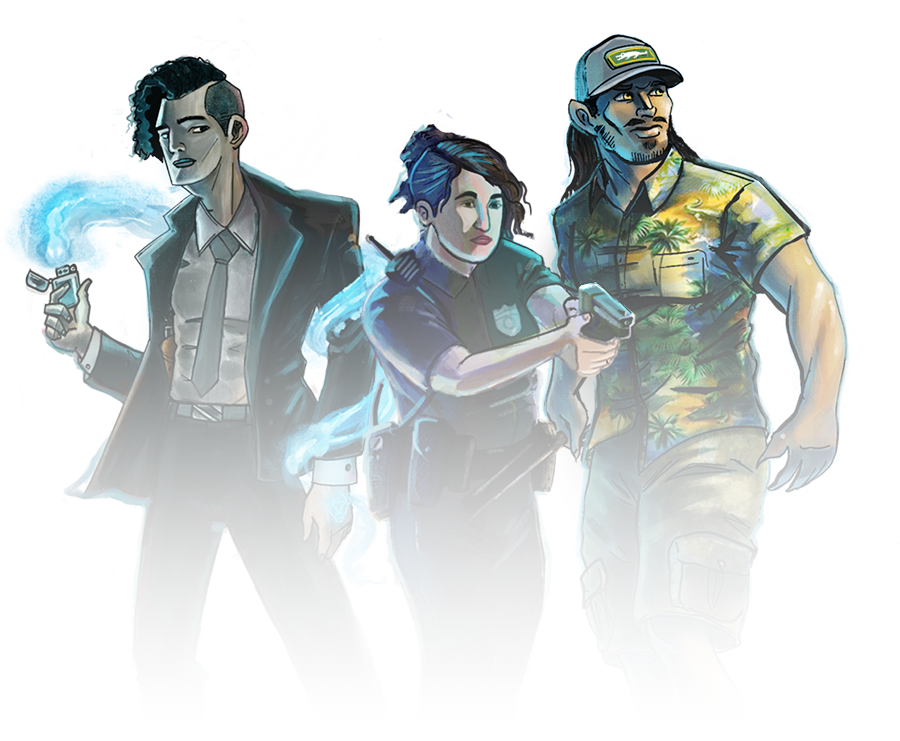 "One of my absolute favorite podcasts out there; great characters, great editing, and an amazing story!"

Amelia Gia

Gold standard for MotW pods!
"Charming, goofy, funny and everything I want from Monster of the Week! Come on in, the swamp is fine"

Neenah from Nashvie

Great!
"This is hands down the funniest Monster of the Week podcast out there. It has the perfect ratio of character and plot, but they don't take themselves to seriously. Katie, Ryan, and Cap have an electric dynamic; and Ian is the witty glue that holds it all together. A must listen to new and experienced MotW players!"

Timbo_destroyer

Dang... What a great podcast!
We are a biweekly serial podcast that airs biweekly on Mondays. These are our latest episodes, but if you're new 'round here, it's probably best that you start from the beginning.
Arcadia Episode 7 – Run Like Hell
Content Warnings: Car Accidents, War/Military Trauma, Language, Dark Themes, Psychological Horror, Medical Horror, Claustrophobic Scenarios,…
Arcadia Episode 6 – Signs of Life
Content Warnings: Car Accidents, War/Military Trauma, Language, Dark Themes, Psychological Horror, Medical Horror, Claustrophobic Scenarios,…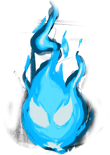 Gullacochica!

THE FORGOTTEN COAST
Gullacochica! is many things. It's a sleepy town on the panhandle of Florida. It's the oyster capital of the state. It's across a bridge from St. Anne Island, the long thin border island that houses most of the tourism for the area. It's a long obsolete trade port that now is home to some simple, stubborn, southern folk. Not much has changed there for quite a long time. That is until a strange artifact washed up on shore and set events emotion that would shake the very foundation of the forgotten coast. Now all manner of strange beasts and phenomena are common sighting so long as you know where to look. Luckily there are three very motley monster hunters who know just how to find trouble.
Shrimp 'N' Grits
(In case you were looking for a Shrimp 'N' Grits recipe!)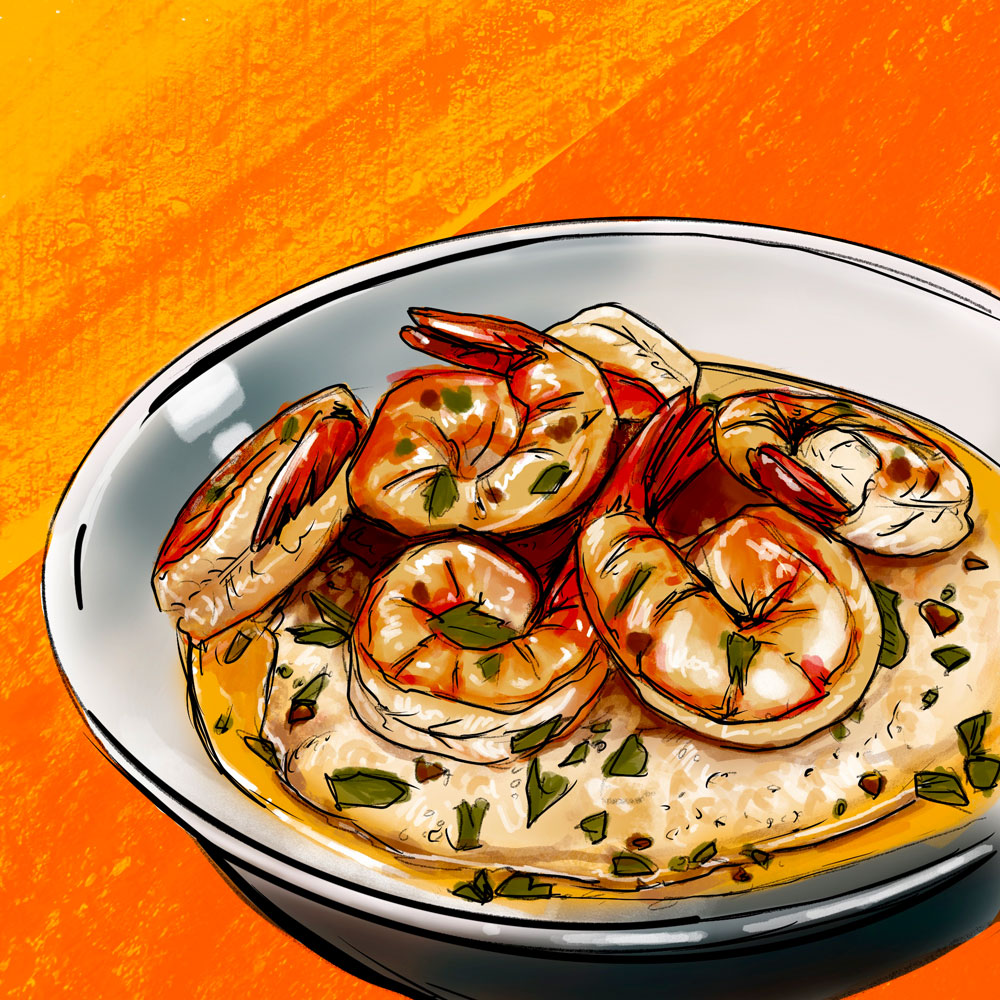 The Grits
2 cups quick grits
2 cups milk
2 cups water
1 cup sour cream
1/3 lb. butter
2 tbsp. salt
1 tbsp. pepper
In a pot, bring water and milk to boil. Add grits. Let boil for 10 minutes. Bring to simmer and add butter, sour cream, salt and pepper. Stir in until butter is melted and grits are smooth.
The Shrimp Mixture
1 lb. peeled shrimp
1/2 lb. Andouille sausage (sliced)
3 stalks celery (chopped)
1 medium yellow onion (chopped)
1 green pepper (chopped)
3 garlic cloves (chopped)
2 cans of diced tomatoes in juice (Drain 1 can)
1 lemon (Juice)
1 tbsp. white cooking wine
1 tbsp. Worcestershire sauce
1 tbsp. of hot sauce (Chrystal or Louisiana preferred)
2 tbsp. olive oil
1 tbsp. dill
1 tbsp. Italian seasoning
1 tbsp. pepper
1 bay leaf
salt to taste
In a large skillet or sauce pan, add oil and heat. Add garlic, celery, onion, and peppers. Sauté until onions appear fluorescent. Add sausage and sauté for 2 minutes. Add shrimp and all spices. Sauté until shrimp appears pink. Add the rest of the ingredients and let simmer for 5 minutes. Enjoy!